What is Internet of Things (IoT)?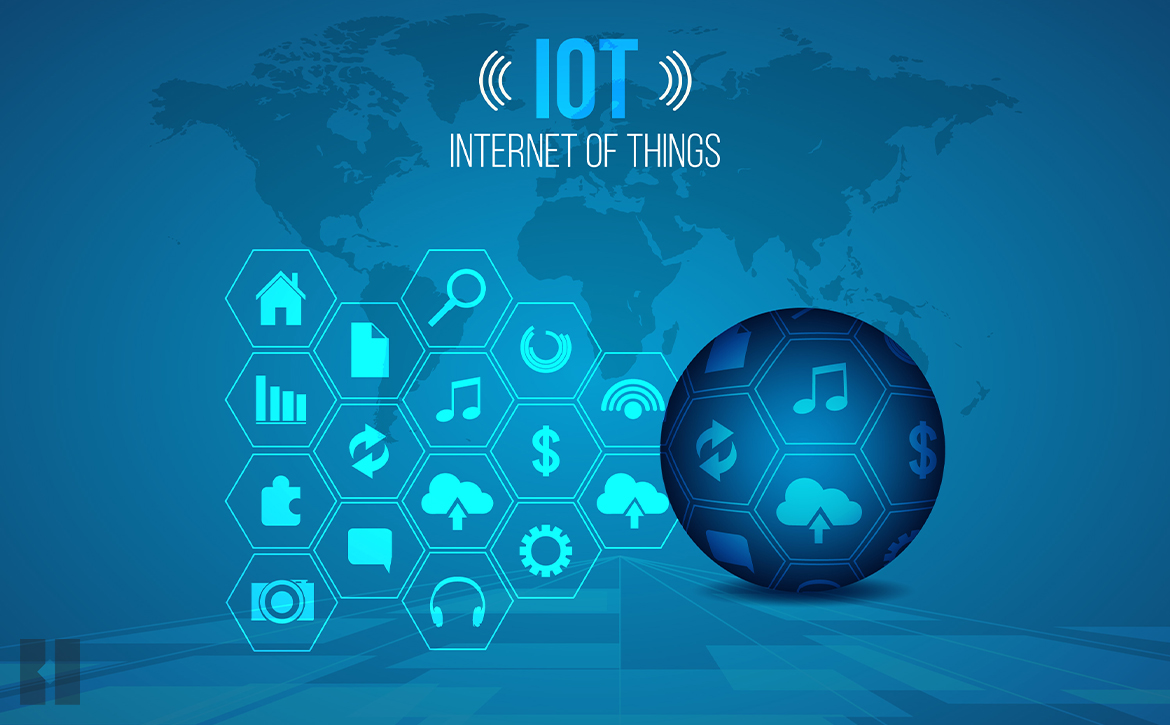 The Internet of Things (IoT) has grown steadily in the past few years and is expected to continue expanding at an even quicker rate in the future. It's at the heart of every industry's technical advancements. Although that may seem exaggerated, it's doubtful that we'll ever spend a day without coming into contact with the Internet of Things. But how do we define Internet of things?
The internet of things is explained as the collection of all those devices that have the ability to connect to the internet to collect and share data. These devices can be simple household tools like smartphones, television, or high automation industrial machines which are embedded with sensors and can communicate with the internet. This is a simple internet of things definition. Furthermore, blockchain technology provides an added layer of security to IoT that adds the level of encryption and makes it robust while addressing the security concerns present in IoT.
Now, let's understand the internet of things meaning and its implementation.
Several industries are inspired by the use of IoT and its possibilities of growing revenue, decreasing working fees, and enhancing efficiencies. However, regardless of the motives, IoT tool deployments offer the information and insights essential to streamline workflows, visualize usage patterns, automate tactics, meet compliance requirements, and compete more efficiently in a changing business environment.
This field is proliferating and changing the mechanics of a lot of industries. It has influenced many fields ranging from healthcare to manufacturing industries. Note that these devices have sensors and actuators that collect data from the surroundings and give it to the Internet.
Now, "Interact with your gadgets at your ease"
IoT services or devices
What is the use of the Internet of Things? IoT is getting popular in many fields ranging from simple household appliances to high automation industrial machines. Is IoT and AI the same? With the rise of IoT services and devices, several myths and facts of artificial intelligence in correlation with IoT growth came forward. However, it is needed to understand both are two different things as IoT is a concept of making daily things easy with the ability to communicate over the Internet. In contrast, AI is a computer science that works on creating machines that do the intellectual things depicting the exact behavior of humans or even better.
Let's take an example. Alexa is one of the most popular devices we have at our home. It has the ability to voice interact and helps us do simple tasks like setting alarms, making to-do lists, listening to music, and getting real-time information on sports, traffic, and weather.
Another popular example is Smart Home. A home automation system will display and control home attributes such as lights, weather, enjoyment systems, and home equipment. It may also include home safety along with getting entry and alarm structures. When connected with the Internet, household tools are an essential constituent of the Internet of Things (IoT). Hence, it brings luxury into our lives and makes living more comfortable.
Now we have defined internet of things meaning at an individual level. What is the role of IoT on the industrial level?
On a large scale, IoT benefits society as a whole. It has many use cases in industries like Healthcare, Manufacturing, Farming, and Education. In Healthcare, patient-doctor interaction has been made very convenient with the help of IoT. The patient-data analysis also helps in better diagnosis results. IoT in manufacturing industries is replacing automation with manual labour.
This increases interactivity and boosts the efficiency and production level of the factories. In the farming domain, machines are replacing the traditional methods with the use of modern methods. This has increased the productivity of the soil. Education is another field where IoT is used by installing intelligent classrooms in schools where the teaching-learning process has become more exciting and fun.
Changing Dynamics of IoT Globally
This is probably difficult to believe, but the first connected device was a Coca-Cola vending machine located at Carnegie Mellon University that was operated with the support of local programmers. They included micro-switches into the machine and used an early form of the net to see if the cooling tool changed into keeping the liquids bloodless sufficient and if there had been available Coke cans. This invention fostered additional research within the subject and the development of interconnected machines everywhere globally.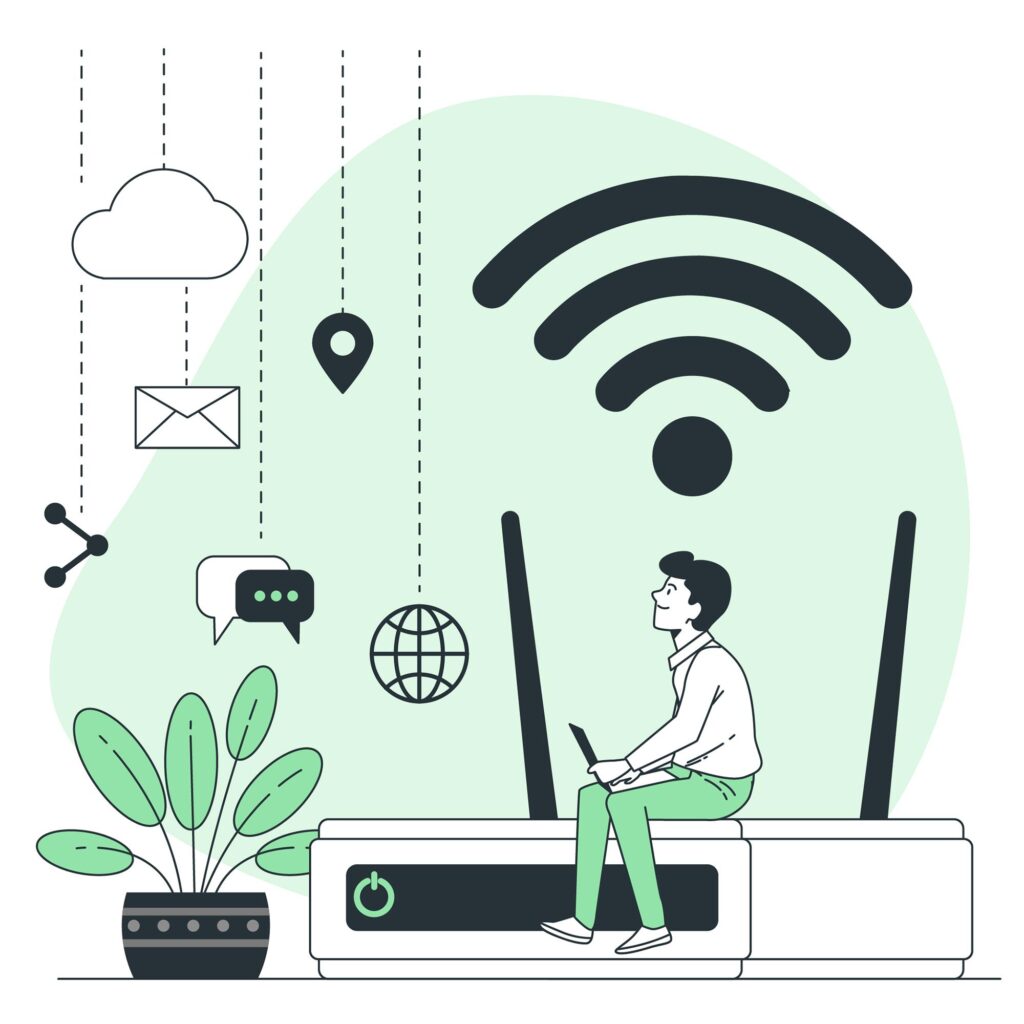 What makes IoT thrilling is that it could be used in all fields and sectors together with production, logistics, food & beverage, car, banking & coverage, instructional, healthcare, and so on. We might not experience the immediate outcomes of the IoT, but its potential is widespread.
IoT is about to convert the supply chain with both operational efficiencies and sales opportunities. Currently, with the advancement of the generation zone, almost all delivery chains depend on the functioning of their machines. When factory equipment or a transport truck breaks down, it may doubtlessly create inefficiencies. With IoT, clever sensors can now be set up in those gears to improve preservation. As a result, it saves you from disasters. IoT will empower towns to leverage their community to provide superior smart city packages for residents and solve issues related to pollutants, visitor congestion, and shortage of power supply.
Central Government of India's & big-budget approval for IoT
India's IoT market is projected to reach $9.28 billion by 2025, up from $4.98 billion in 2020. In particular, the market is being driven by changes in enterprise behavior triggered by the COVID-19 pandemic and verticals' focus on automation.
The Indian authorities mentioned a plan to leverage IoT as a part of the Digital India venture. The government provided a price range allocation to broaden 100 smart cities to conserve water, power, and enhance healthcare, transportation, & security.
In India, the NDCP (National Digital Communications Policy) added alignment from critical stakeholders to boost India's infrastructure and protection around digital communications. The Ministry of Electronics and Information Technology has drafted IoT coverage to establish committees to govern and power IoT-precise initiatives.
Conclusion
Given the steady pace of virtual innovation, there may be a rising wave of the Internet of Things (IoT) to develop the new technology of alternatives. With the evolution of hardware and software program solutions and the advent of digital, cellular computing, blockchain, and AI, the employer industry is quickly witnessing the second wave of virtual transformation. Consequently, to help accelerate the shift in paradigm, you'll need the best services that can guide you through your digital journey as it advances. We at tecHindustan can help you out with that. With our technological way, we want to help you soar to new heights. Digital development for error-free company processes is a top priority for our executives, who work hard to make sure our clients are happy with the final product.