25 Reasons Why Businesses Should Not Miss Out on Social Media Marketing!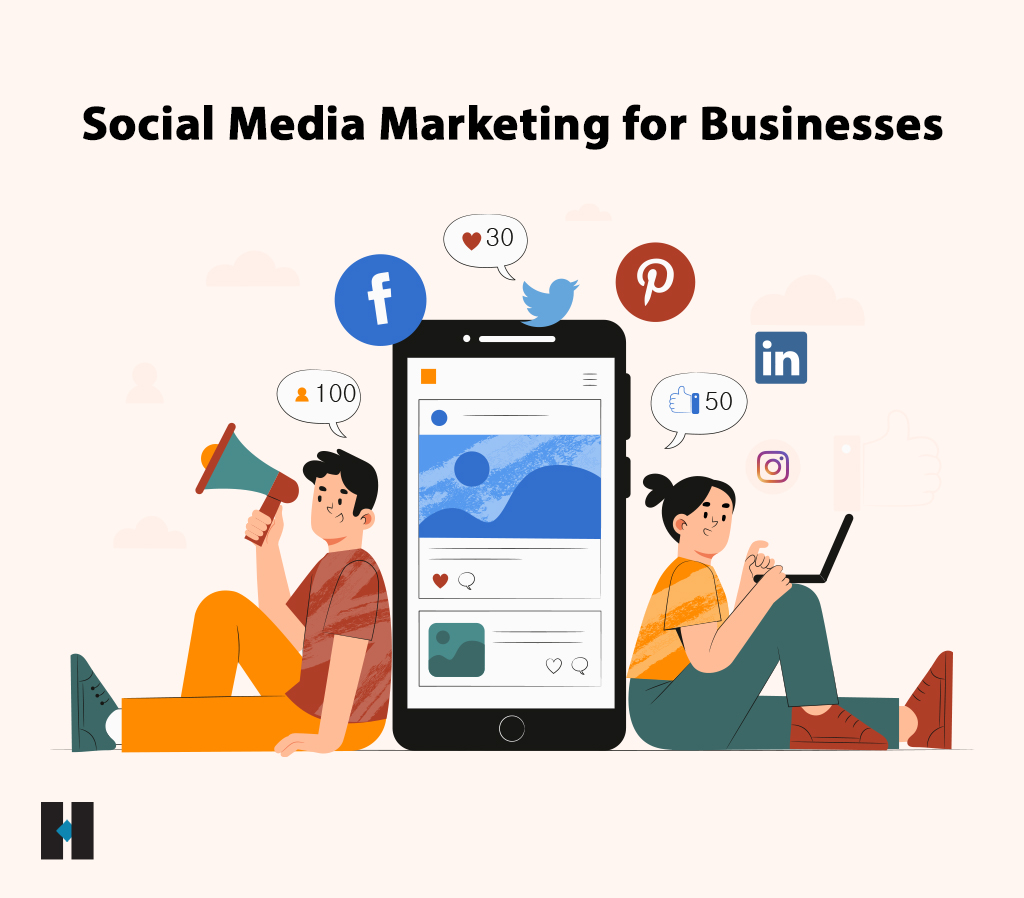 Social media marketing has become a crucial practice for modern businesses.
With the increasing social media platforms such as Instagram, Facebook, Twitter, Snapchat, and Pinterest (list don't have an end), social media marketing practices are rising too. Social media is a boon for businesses, and if you are not aware of that, you are indeed living under the rock.People usually ask, "How do I promote my business on social media?" or Is social media marketing important for business? So, here we answer it all by presenting a list of 25 good reasons that explain the power of social media quite well.
Social Media Transformation from Entertainment to Employment!
According to the Statista Research Department, 91.9% of people use social media for marketing purposes. In 2020-21, work from home culture became popular and the global pandemic caused huge chaos. Social media came out as the ideal entertainment as well as employment resource. Furthermore, goods & services are being outsold by using healthy social media marketing practices.
Social media is the best way to entertain others & make your business profitable altogether. Not all businesses are aware of the potential benefits of social media platforms, however, many people are achieving big milestones in the digital world using the same.
Social media has revamped the traditional business methodologies. We can see this with the reference where business cards are being replaced with digital identities. Additionally, startups are enjoying exposure by following extensive social media marketing expert plans to meet their desired goals.
We are enlisting 25 reasons why social media marketing can be your business fairy's boon. Take a glance below to know-how!
25 Reasons Why Social Media Marketing is Essential for Businesses
1. Omnipresence of Business
What is social media marketing?
How's it helpful for your business?
You must have heard these questions before.
Social media leverages business in the digital economy with business's ubiquitousness. Nowadays, customers are highly contemplative regarding brands, so the brand's omnipresence will surely make you a reliable choice for them. To boost sales and exposure, digital platforms can be your golden gateway. Social media is dominating the world, furthermore, being a part of it can be a game-changer for you.
2. Humanization with customers
It is crucial for brands to practice humanization to win customers' trust. The brand's personal approach accelerates success in the hyper-competitive world. In addition, customers tend to consider knowing about brands' credibility before purchasing any product or service from them. Social media can help you ace the humanization part with your target audience, easily.
3. Cost-effectiveness
There is no denial in the fact that social media is a low-cost social media marketing practice. Getting started with social media is easier than you think; you can create an account and sign up for free and reach out to your audience in no time. Even paid social media advertising is a good option that businesses can consider. By investing small amounts into social media, you can save up on time and effort.
4. Promotes the chances of collaboration
As Helen Keller says, "Alone we can do so little, together we can do so much." With social media, two brands can work together to promote their individual brands and boost their sales. Additionally, it encourages the possibility of getting wide exposure from a combined audience. The ultimate goal of any marketing practice is to connect with its target audience. It can turn out to be an excellent opportunity for brands to entertain a wide spectrum of customers.
5. Helps with honest customer feedback
Social media is the best mode of communication and networking. Using a diversified number of platforms, customers can be indirectly informed regarding brands and reflect the brand's strengths. Also, gaining honest customer feedback about the goods/services you offer, becomes simple. Brands must be well informed with what ideas do customers have for them. Social media helps brands to gauge customer feedback with honest interaction and start working to meet customers' needs.
6. Improves credibility
The online presence of a business makes it look authentic and that's where most brands fall short. A channel for personal-level interaction improves the sense of trust among customers. Nowadays, customers consider researching a brand before making their purchase. Furthermore, social media is the main doorway to reaching out to varied brands. Social media builds customer loyalty for brands through varied channels and creative approaches.
7. Ease of personalization
Getting to know your customer personally is a prime benefit that social media marketing lets you enjoy. With personalization, not only are you marketing your brand but also building your potential customer base. Due to the wide choices of different customers, there are no hard and fast rules for marketing. It is the same for both B2B and B2C businesses. The optimal social media optimization strategy plays a vital role in making the business a credible choice.
8. Accelerates business's growth
In the covid scenario, brands are struggling to keep a hold of their customers due to lockdown imposed. Using varied social media platforms, you can reach out to customers and keep your business moving. A new normal is coming into force, but still, people are hesitant to walk out and get products and services. With the digital approach, it becomes easier than ever before to continue business without fear of infectivity.
9. Improves the customers' loyalty
Who doesn't wish to have a loyal s