10 WEB DEVELOPMENT TRENDS THAT'LL BE A BREAKTHROUGH FOR BUSINESSES IN 2022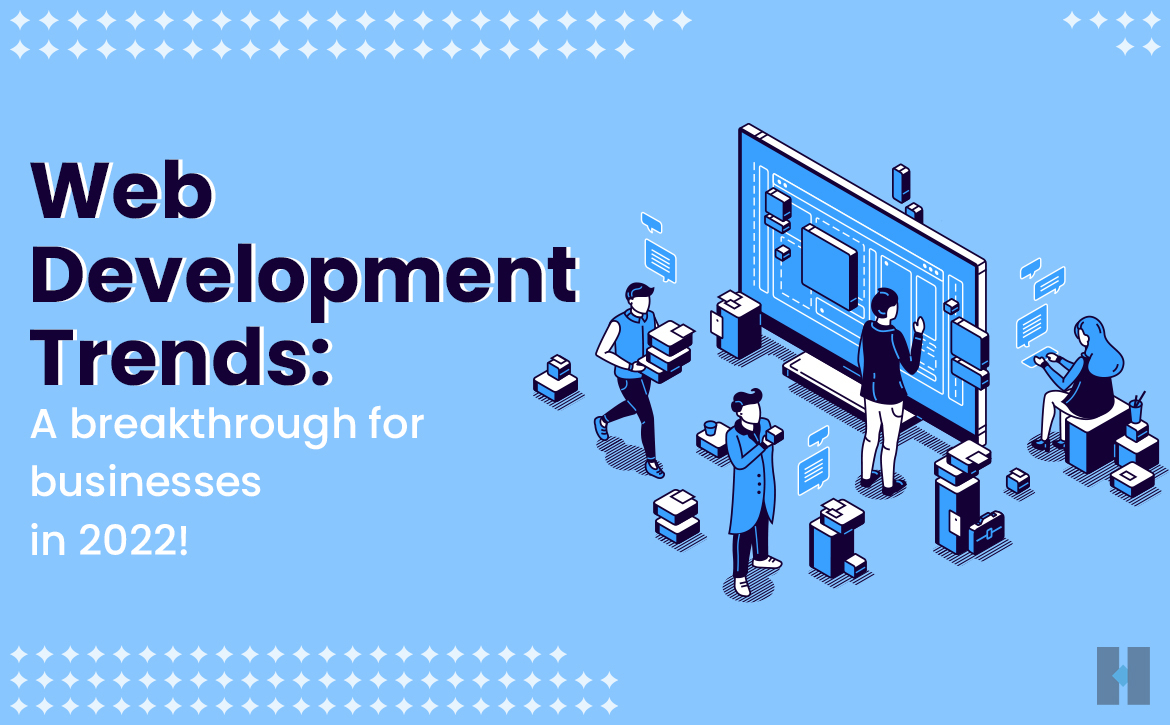 There has never been a better time to be a human, as we continue to develop new ways to do our work. When it comes to building a better future, developers continuously seek new tools. In today's industry, new internet technologies are constantly being introduced. Customers may now expect more from businesses that leverage these new trends to stay ahead of the competition. Custom web design and development trends are one of the most innovative industries.
It is now easier to create and build a custom website. Websites may be built without any coding knowledge using web development technology. A good corporate website may be built on WordPress or another website-building platform.
First and foremost, we must understand why mobile application development is still relevant before analyzing the most recent web development trends 2022 and advances.

Why are Trends of Web Development Important?
It is a well-known truth that social media platforms, mobile phones, and apps are now firmly controlling their respective markets. As a consequence of this transition, online buying and communication have undergone significant transformations. All businesses and estimates have had to adjust their websites to be viewed by their consumers.
What's the purpose of web development technology trends if everyone has a good time on social media platforms? In 2022, there is expected to be more web tech that will widen the scope of these repercussions. These tendencies are already prominent on the internet, but it is expected that they will spread considerably farther in the coming years. Let's take a look at this together.
Latest Web Development Trends to Keep an Eye on in 2022
1.

Web Apps that are Progressive(PWAs)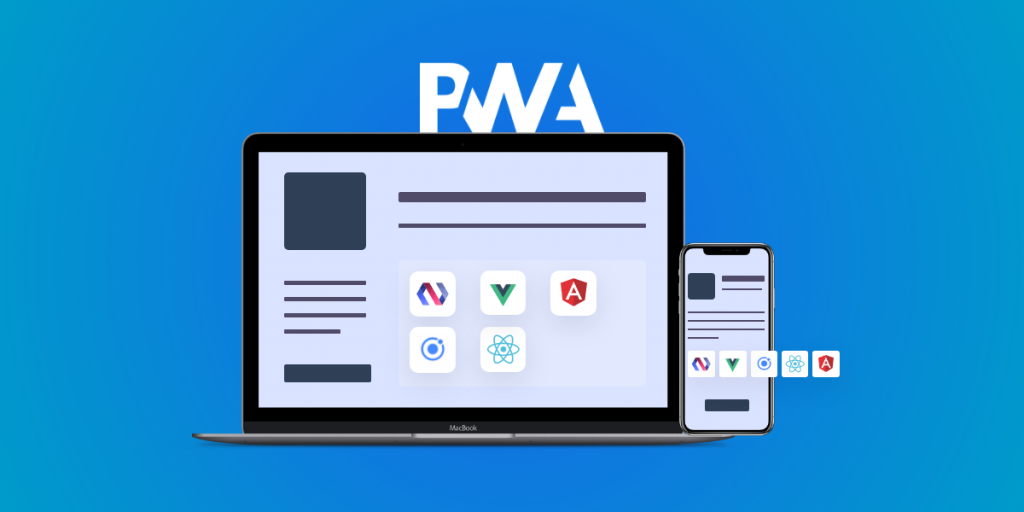 Even if PWAs are not a new trend at the moment, their most current incarnation will replace web apps by 2022. As a result of PWAs, webpages load more rapidly and applications like Google Maps may continue to function even if users are not connected to the internet. Progressive web applications have already enhanced the user experience at Starbucks, Uber, Pinterest, and Twitter (PWAs).
Web programs will need to be reworked into Progressive Web Apps as the use of smartphones and tablets for different online activities grows (PWAs). As a result of PWAs, the service provider might expect to spend less money on development and maintain the service more easily. The HTML, CSS, JavaScript, React, and Angular frameworks will be used to build Progressive Web Apps (PWAs) by 2022.
2.

AI Chatbots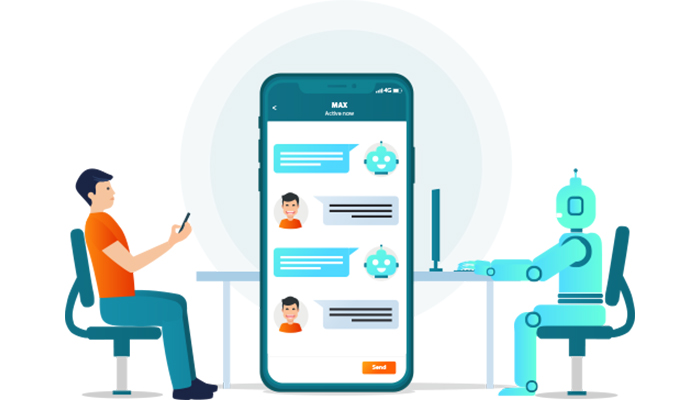 To better anticipate and respond to human needs and behaviors, artificial intelligence chatbots will integrate machine learning, natural language processing, and information retrieval technologies by 2022.
Artificially intelligent (AI)-powered chatbots help companies speed up operations via voice or text chats and enhance customer satisfaction. The ability of a business to gather data, respond to commonly asked questions, and manage other difficulties enables consumers to have a seamless digital experience with its products or services, enabling them to make better choices with more information.
3.

Accelerated Mobile Pages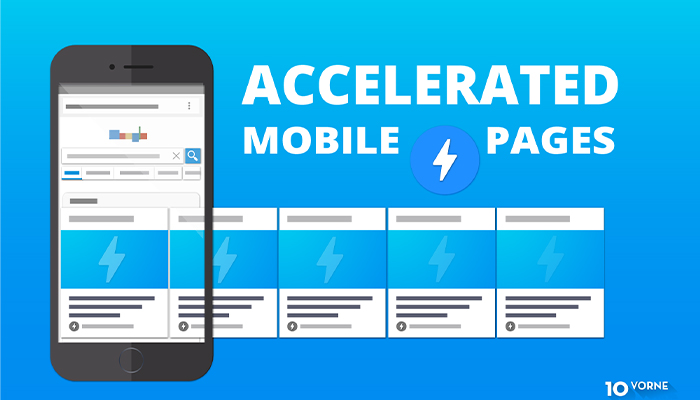 Aiming to give clients lightning-fast digital experiences on their smartphones and tablets, Google launched the AMP (accelerated mobile page) project in 2015. By making the user experience more seamless and decreasing bounce rates, Google's AMP might help companies boost KPIs like the number of conversions on their websites.
Since 2020, the use of AMP (Accelerated Mobile Pages) has been reduced. There are still more than three-quarters of all websites that utilize mobile technologies and more than half the most popular 10,000 sites using AMP.
4.

Single-Page Applications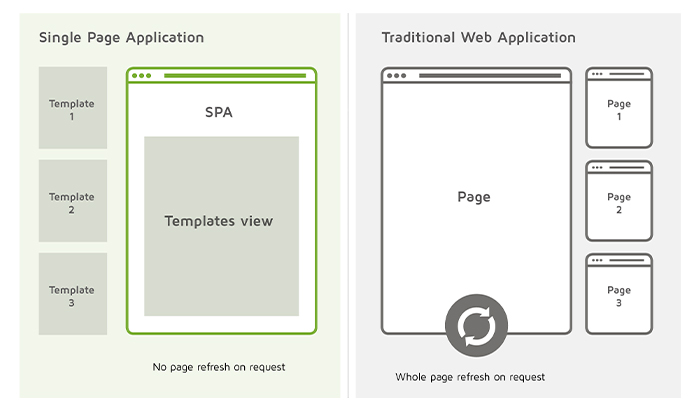 Single-page applications (SPAs) are considered one of the most significant recent advancements in web development new trends since they need just one HTML page to be loaded and dynamically update content without requiring the user to reload the page. They are web-based apps that are written in JavaScript. SPAs have gained popularity among developers and social media heavyweights like Google and Facebook.
For example, the popular AngularJS framework allows developing single-page applications (SPAs) both cost-effective and very straightforward. SPAs also use less server space and provide users with adequate information on a single page, reducing the need to go through many pages. Because of these benefits, single-page applications (SPAs) are a win-win scenario for website creators and site visitors.
5.

Optimized Voice Search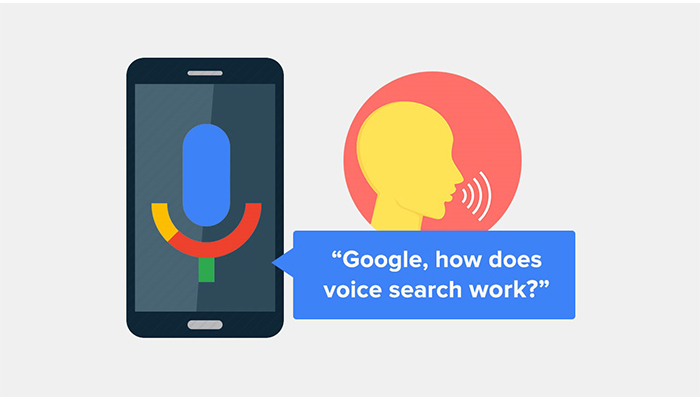 There has been a lot of growth in the use of Google's search engine since it was originally launched in 2011. The year 2019 saw exceptional growth in intelligent virtual assistants like Alexa and Siri, according to Grand View Research, and this trend is expected to continue into 2020.
In response to increased customer demand, large technology companies like Google and Apple expanded their goods and joined the market. By 2022, voice assistants will be deployed in up to 55% of all houses, according to Juniper Research. As a consequence, the quest for voice talent will grow in importance in the future.
6.

WordPress Development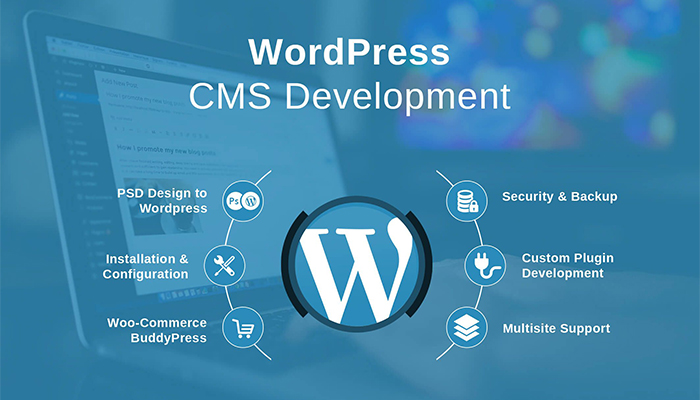 More than 40% of all websites utilize WordPress, making it essential to keep an eye on the platform's progress. WordPress is always changing to fulfill the demands of its users as an open-source platform. Its capabilities are being expanded all the time. A WordPress developer must keep up with the platform's evolution.
Carl Hancock, CEO of Gravity Forms, predicts that Full Site Editing, which permits block editing of the whole website, will be accessible in 2022: Full Site Editing will be the most significant change to the open-source project in its history when it is deployed in 2022. WordPress v5.9, which includes Full Site Editing, is expected to have a significant impact on how WordPress websites are developed and managed in the future.
7.

Motion UI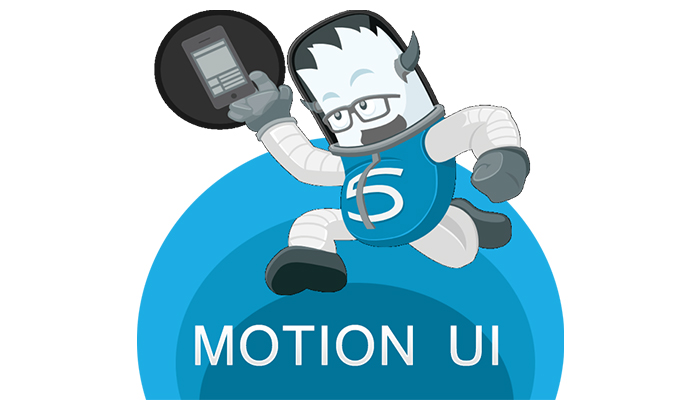 Aside from wanting digital experiences that are quick and mobile-friendly, today's clients are increasingly looking for interesting and deeper experiences. The usage of predefined motions is possible in native apps produced using Motion UI, a front-end framework for developing flexible websites and mobile applications. This framework allows for the creation of a wide range of animation effects.
Motion UI has been more popular since its introduction in 2018 owing to its compatibility with all web technologies and ability to be embedded anywhere on a website, including the header, footer, and menus, among other places. Web development trends 2022 will be highly affected by the technology of the SASS libraries, which will make them more accessible to developers.
8.

Serverless Architecture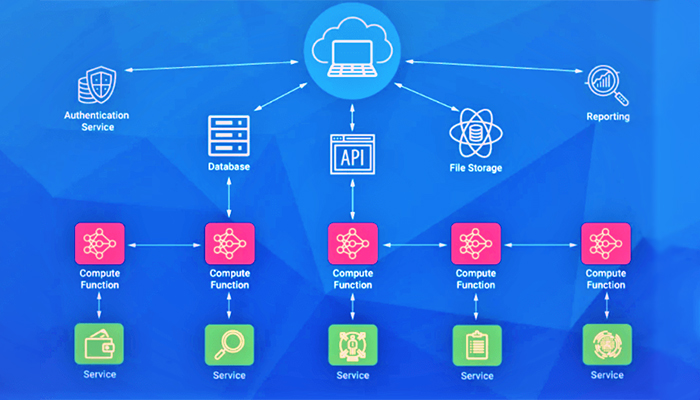 Using the proper technology may reduce system overload, data loss, and development costs. Servers do not need to be set up, managed, or updated. Amazon, Google, and Microsoft are the most frequent users of serverless architecture.
An estimated 36% rise in the worldwide serverless architecture industry is expected by 2025, from $7.6 billion to $21.1 billion. As a result, new players in this market should start appearing around 2021 and beyond. Even chatbots, IoT applications, and APIs are likely to see an uptick in serverless capabilities over the next several years.
9.

Mobile-friendly Development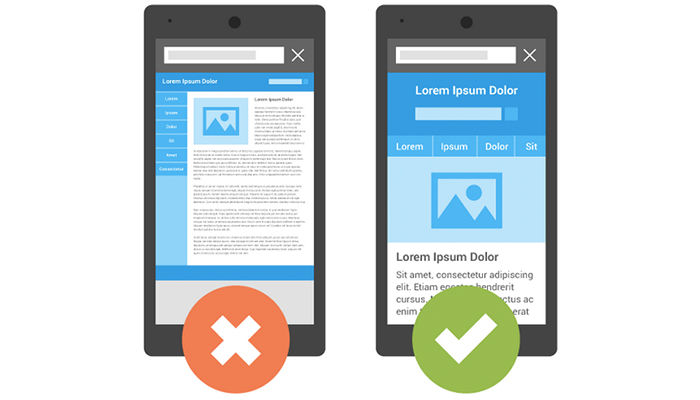 Mobile devices are now responsible for more than half of all web traffic. According to statistics, mobile devices are currently used to complete about 75% of all eCommerce transactions globally. Based on these statistics, it is clear that a mobile-first approach to web development new trends is now a need.
Many developers have used this method for many years. "Mobile-friendly" status, on the other hand, is somewhat of a changing objective. When it comes to providing highly personalized experiences to customers, one-click eCommerce app orders and biometric authentication such as fingerprint scanning and voice recognition are just a few of the trends of web development that will be widespread in 2022.
10.

Dark Mode Standardization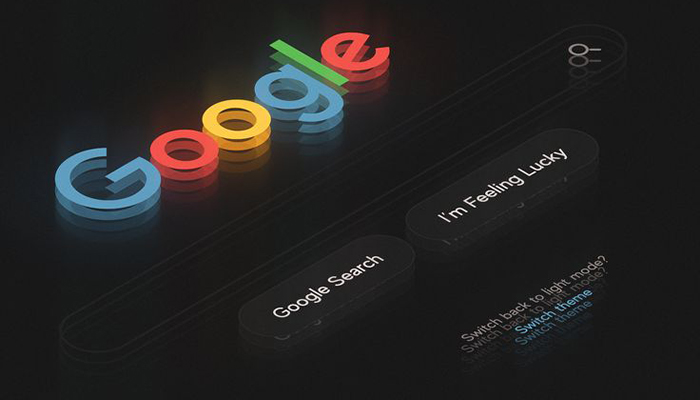 Gloomy websites with low illumination have been more popular in recent years. At least eight out of ten people polled prefer to utilize dark mode whenever feasible, according to a recent survey, therefore websites and applications will continue to provide dark mode user interfaces (UIs) in 2022.
This functionality has already been used by social media giants like Facebook and Twitter. These programs allow users to quickly switch between portrait and landscape orientations based on their own preferences or system settings.
Keeping with the Current Developments in Web Design
To make sure their websites are appropriate, every web developer and web development company must keep up with the newest trends. Updated and current user-friendly designs are needed for traditional web pages.
The latest web development trends are always developing to meet the needs and expectations of today's internet users. Some of these trends may be focused on improving the user experience for smart wearables or other devices that we haven't seen yet shortly, so stay tuned. Maintaining current knowledge of the most recent web design and development trends is essential for web developers.
It's hard to tell what the future holds, but with technology advancing at such a rapid pace, we can be sure it will be interesting and wonderful. Look for web developers who are up-to-date on the most recent web development trends when you need their services. As a result, they will keep you ahead of your rivals and help you build the reputation of a knowledgeable expert.