A device that speaks your language: Google Pixel!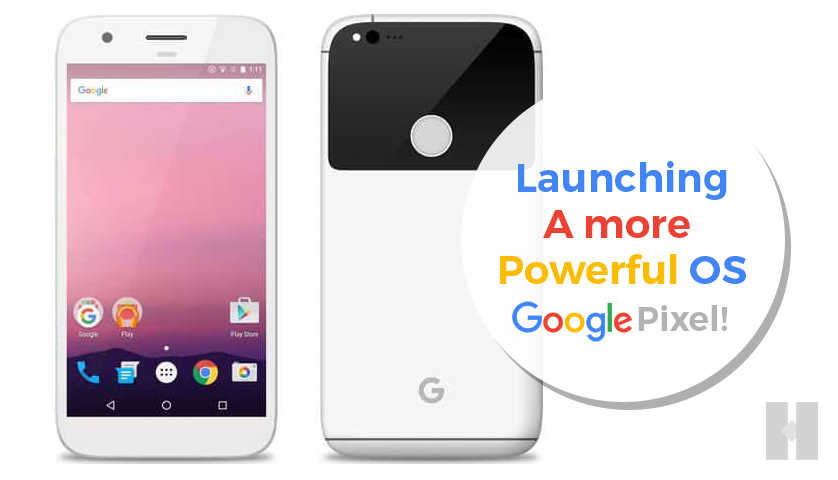 A Device That Speaks your Language: All About Google Pixel
A phone, in the present era, is the most important thing that we own and in the run, they rarely leave our side. The first ever product made "InsideOut" by Google that describes the absolute best hardware and software fabricated into one single unit; the sleek design, the exceptional camera, and a dynamic battery backup say it all.
As we all know, any monument, to stand, is dependent on its pillars! So do Google says, the device fabricated is based on five pillars, and these are:
It owes the Google assistant built in app.
An excellent camera for awesome photography experience.
The exceptionally enormous Google cloud, so you never run out spaces.
The first ever cellular phone that supports virtual reality.
No matters what phone or OS you are using, communication is just meant to keep in touch.
This mind blowing device is introduced basically in three colors; blue, black, and white and in two different versions i.e., Pixel and Pixel XL. The two phones look like brothers the only difference between them is of their varying screen size. The version Pixel has a 1080p screen whereas Pixel XL has a 5.5 inch Quad HD display. The two variants also vary on the basis of their battery backup capacities as of for Pixel, it is 2770 mAh and for Pixel XL, it is 3450 mAh capacity.
These incredible devices by Google have bought up a totally new line of phones that are stamped with a big G on its back. The best suitable description for its looks I came up with is that, it's a phone that is a combination or blend of an iPhone with a Moto Z Force.
The amazing phone allows you to store your images and videos on cloud and it allows you to stay out of tension from the storage issue. This feature makes it in different from others.
In the era, the only issue we face is with the storage spaces, Google Pixel lets you store an enormous number of memories of your magical moments in just one single place.
The company revealed WiFi, the hardware has an amazing functionality that allows your whole house to wet their feet in a flawlessly soothing connectedness. Google WiFi offers a complete spectrum of modern wireless support network. The device is small and can be paired with multiple devices and offers a robust and reliable networking performance.
Is there anything else you desire for? Google Pixel is an all in one package that offers you a complete set of features; fabricated in one single unit.
Google Pixel is all you need!
We have written more informative blogs on trending technologies and more. Click here to read.